So you're getting married in Worcestershire – congratulations! With its rolling hills, rambling woodlands, stunning castles and sprawling manors, it's undeniably an enviable location for tying the knot. But to be truly unforgettable your wedding needs more than just beautiful surroundings: you need a sensational wedding band too. But with so many styles of music, which of the myriad varieties of wedding bands in Worcestershire should you choose? Take a look at our list of wedding band genres for inspiration of what makes a perfect musical fit.
Acoustic Bands
If you're having a wedding outdoors – perhaps at Bordesley Park Farm, The Abbey Hotel, or even Stanbrook Abbey – you may want some mellow acoustics to accompany that anticipated walk down the aisle. There's nothing quite like the sound of unplugged instruments to get that chilled-out festival ambience, and acoustic folk bands really enhance the intimacy of an event with their rustic charm and soothing melodies. This is especially the case if you book a roaming band: breaking the barrier between audience and performer, the musicians enter the crowd to play amongst your guests. It's a unique feature which can really make your big day memorable.
Guaranteed crowd-pleasers, acoustic bands can add another wow factor to your wedding with their innovative twists on classics and modern chart hits.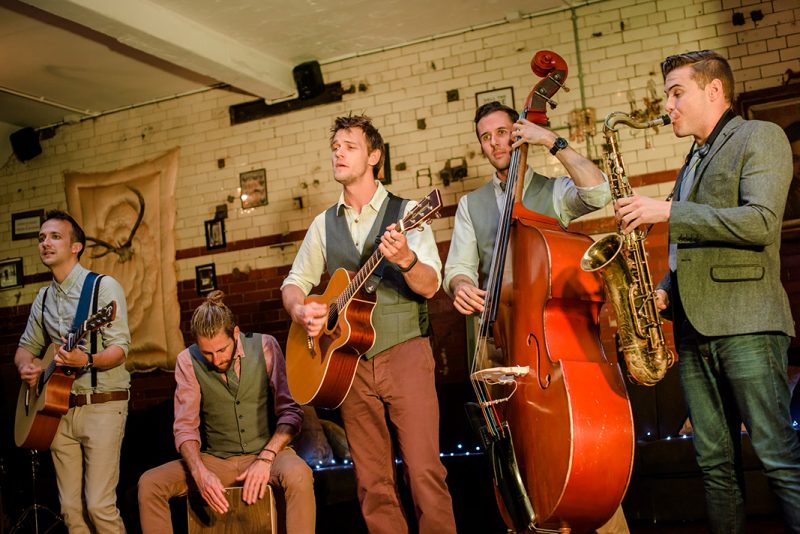 Rock Bands
Looking to amp up the excitement? A rock band might be the way to go. Having bred the likes of Led Zeppelin frontman Robert Plant (who grew up in Kidderminster), Worcestershire has an interesting history when it comes to rock music. It's got plenty of exciting up-and-coming rock bands as well as experienced long-established groups, so you've got plenty to choose from if this is the style you settle on.
And there are a number of reasons why you should choose a rock band. Rock is a reliable genre if you're looking to get everyone on the dance-floor – from the in-laws and the grandparents to the teenagers and grandchildren. With booming bass, sensational guitar riffs and electrifying vocals, it's difficult to find a style that can create the same levels of exhilaration.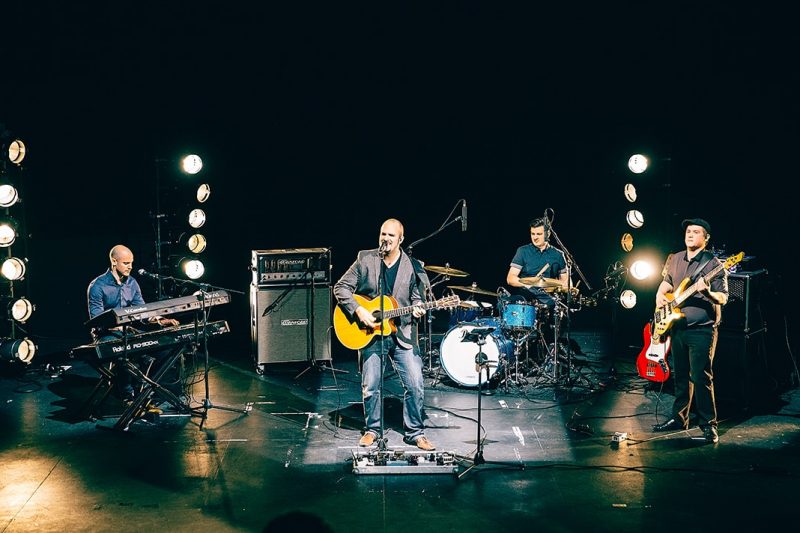 Funk, Soul, Disco and Motown Bands
Having said that, a band which encompasses funk, soul, disco and Motown may give rock a run for its money! Worcestershire has some stellar disco, Motown, soul and funk acts, so this might be the genre for you if you want your wedding entertainment to incorporate some sparkling showmanship.
With silky smooth vocals and high energy instrumentation, funk, soul, disco and Motown bands can be exactly what you need to guarantee a performance that your guests will call spectacular. Invoking the star quality and charisma of legends like Aretha Franklin and Stevie Wonder, it's another crowd-pleasing genre to get everyone throwing shapes on the dance-floor.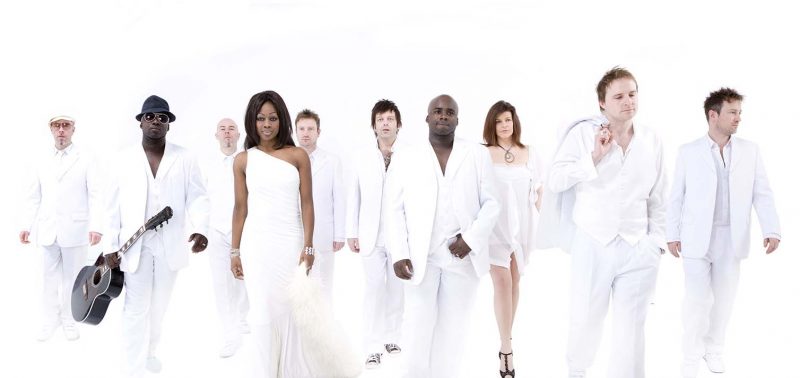 Jazz, Swing and Vintage Bands
For an added element of glamour and class, a jazz and swing or vintage band is definitely one to consider. If your venue is somewhere like Hagley Hall or The Elms, a band like this can make your guests feel like they've walked into a scene from The Great Gatsby! Particularly if you select a band kitted out in period costume – a popular choice in this age of photo sharing on platforms like Instagram, Facebook and Snapchat.
Not only are these bands great for creating a buzzing atmosphere, their dynamic sound means that they'll appeal to a younger crowd as well as to an older one. Inspired by the likes of internet sensations like Postmodern Jukebox, jazzy re-workings of modern classics have never been so popular.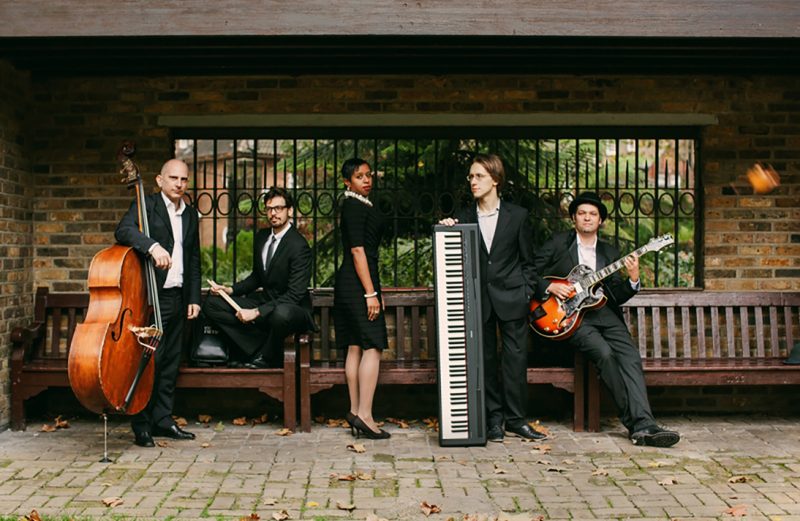 Classical Bands
Speaking of class, does anything create the same atmosphere of sophistication like a group of classically trained musicians? Paired with a dramatic backdrop like Malvern College or quainter surroundings like Redhouse Barn, a classical band can add a palpable sense of luxury to your wedding day and bolster the air of excitement.
Imagine delicate strains to accompany you or your partner's walk down the aisle, or sweeping crescendos to accompany candle-lit dancing in the evening. For a truly magical atmosphere, a classical band may be the perfect fit for you to achieve your ideal wedding ambience.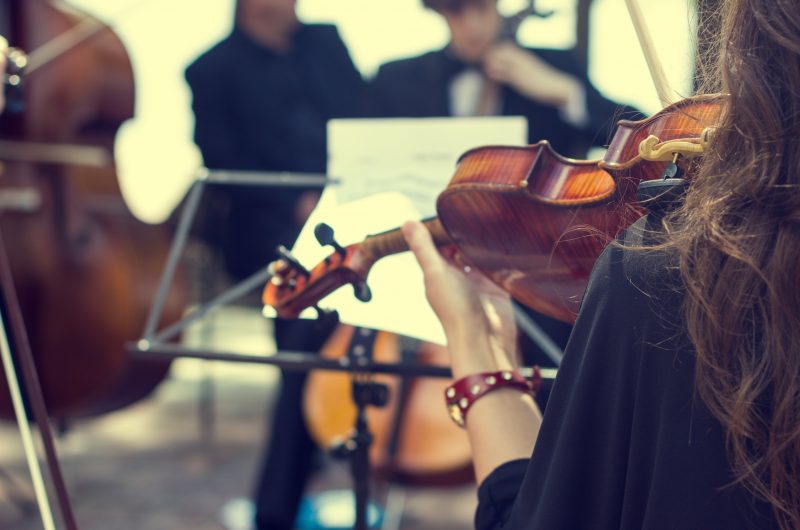 Beatbox and Acapella Bands
Or maybe go for something unconventional to surprise and enrapture your guests! Potentially due to the popularity of films like Pitch Perfect, this genre of live entertainment is enjoying a lot of popularity at the moment. If you're a couple who champions the unusual and the unorthodox, continue to elude your family and friends' expectations with some unique live entertainment. Upbeat and impressive, beatbox and acapella bands are a sure-fire way to get the party started and make your special day unforgettable.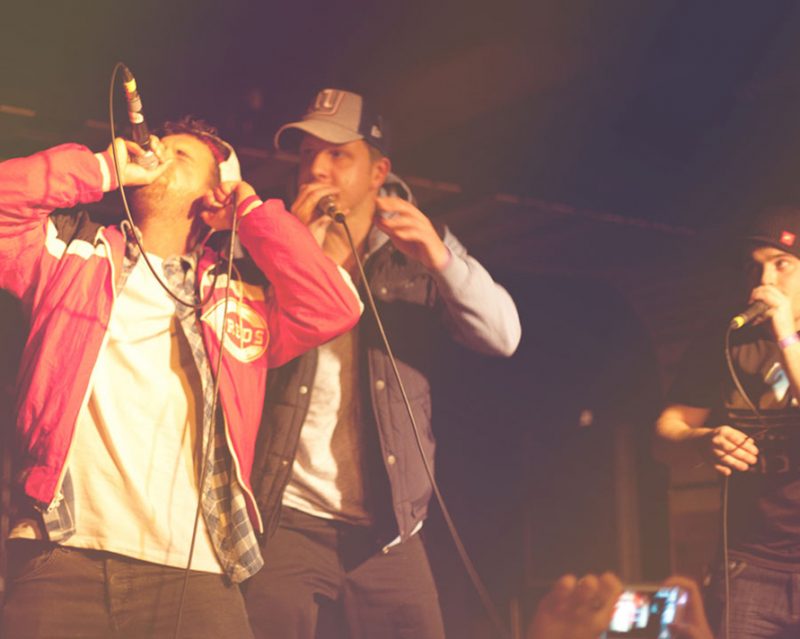 Wherever you're getting married in Worcestershire, hopefully this list has given you a better idea of the best live band for your wedding. Happy hiring!