ADAPT, a Oxford-based charity has seen a 75% increase in demand for its services over the last 12 months in the Cotswolds including Worcestershire. This is largely due to the cost of living crisis that the pandemic has exacerbated. The local charity provides free essential support services to recovering addicts and their families, such as housing and a structured therapy programme. However, they need more nationwide funding to meet the rising demand. 
This rise in demand is set against a backdrop of a significant reduction in nationwide funding for addiction services, and 1 in 9 recovering addicts struggling to find adequate housing support services to recovering addicts and says the need for its services has never been greater

Sober living houses provide alcohol- and drug-free living environments for a group of peers in recovery, these programs are effective in dealing with substance-abusing defendants through prevention, treatment, and law enforcement strategies

SAMHSA, Action on Addiction, NIDA and CCSA are working to improve understanding of addiction and end the stigma that surrounds it
Addiction Awareness Week 2022 has highlighted this issue and called for immediate access to more housing and financial support and a review of national and local funding structures. ADAPT is appealing for donations to help continue its work in providing vital services to those trying to rebuild their lives after addiction. More needs to be done in order to ensure that those affected by addiction have access to the resources they need.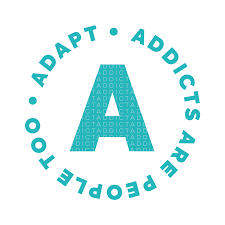 Addiction charity Adapt sees increase in demand for services
The cost of living crisis in the UK significantly impacts people's mental and physical health. This is due to people struggling to afford therapy, rehab, food, and bills.
In Worcestershire, rates of alcohol dependence and opiate and/or crack use have increased over the past 10 years, In 2020, there were 42 drug-related deaths recorded in nearby Oxfordshire, with drugs crime making up 2.4% of all crimes reported in the county.

Research has found that the cost of living crisis in the UK significantly impacts people's mental and physical health. 57% of people surveyed believe rising living costs are a high or very high threat to the health of UK citizens, and it has been associated with a reduction in well-being, including increased anxiety and worsening mental health.
This is compounded by skyrocketing energy and rental price caps, making it increasingly difficult for people to keep up with the costs. As a result, the cost-of-living crisis is exacerbating existing housing issues in the UK and creating an even more precarious situation for those affected.
Michale Garnham, the founder of Compare Rehab, says that recovery is not just about abstaining from drugs or alcohol but also about creating a more rewarding life than before addiction.
Continued challenging financial conditions make it difficult for those in recovery to maintain a positive mindset, with a pervasive post-covid gloom permeating every stratum of society, the challenge of abstinence for recovering addicts has never been greater.
Alcoholics to be given ketamine in new NHS trial.
Alcoholics are set to be given ketamine in a new NHS trial to determine if it can reduce heavy drinking days.
The trial, called the Ketamine for Reduction of Alcohol Relapse (Kare) trial, is funded by the National Institute for Health Research and led by the University of Exeter.
It will involve 280 people with alcohol problems who will be randomly split into two groups. Half will receive ketamine at the dose used in the first clinical trial with psychological therapy, while the other half will receive a very low dose of ketamine and a seven-session education package about the harmful effects of alcohol.
Researchers have found that ketamine may be helpful for alcohol use disorder, with one study finding it to be 86% effective at promoting abstinence from drinking over a six-month period.

It has been suggested that ketamine may support alcohol abstinence by temporarily alleviating depressive symptoms during the high-risk relapse period in the weeks after treatment

Additionally, it has been found to reduce the reinforcing effects of alcohol and long-term drinking levels compared to ketamine alone
Ketamine is a licensed medical drug, widely used as an anaesthetic and in pain relief. If this trial establishes that ketamine and therapy works, it could potentially be rolled out into NHS settings.
According to the Oxfordshire Insight website, the estimated rate of alcohol dependence in Oxfordshire is 10 per 1000 people. The NDTMS website provides further information on adults with alcohol dependence living with children in Oxfordshire, estimating that there are 6.68 per 1000 people in this category.

Additionally, the

NDTMS

website states that there are an estimated number of children living with at least one adult with alcohol dependence in 2018 to 2019 in England and Oxfordshire, and rates per 1,000 of the population.

Research from Oxford Population Health suggests that alcohol directly contributes to a range of health problems. Furthermore, recidivism rates within one year following treatment for alcoholism are high for men and women, and 52–75% of all alcoholics drop out during treatment
The £2.4 million phase III trial is being conducted across seven NHS sites, including Oxford Health NHS Foundation Trust, and will involve 280 participants who will be randomly allocated to two arms: one receiving ketamine and psychotherapy, the other receiving low-dose\ ketamine and an education package about the harmful effects of alcohol. The earlier phase II trial showed that participants who had ketamine combined with therapy stayed completely sober in the six-month follow-up, representing 86 per cent abstinence.
The trial is led by Oxfordshire consultant psychiatrist Dr Rupert McShane and funded by the National Institute for Health and Care Research (NIHR) with additional funding from Awaken Life Sciences. Recruitment for the trial will commence mid-way through 2023. Alcohol-related harm is estimated to cost the NHS around £3.5 billion each year and is responsible for more than one in 20 deaths in the UK.