Valentino is one of the most coveted Italian fashion brands, and is always a great choice when you are looking for style and glamour. If you are looking for a stunning pair of shoes to finish off your most elegant looks for Christmas and New Year, which will also make for great additions to your wardrobe for a long time to come, then here are three pairs of shoes that are certain to tempt you, all from the current women's footwear range by Valentino:
Off-White Garavani Rock Stud Cage Heels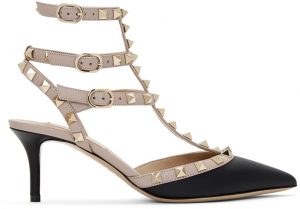 The cashmere boucle texture of these gorgeous off white heels is truly unique, and an absolutely perfect look for winter, with the soft, off white cashmere contrasting with the bold metallic studs on the straps. The cage heel design also adds pretty detail to your feet and ankles, making these shoes that will definitely get noticed!
As with all of the beautiful Valentino shoes we've chosen for this list, you can shop for these off-white cashmere heels (and the other colours that they come in, too) at SSENSE. This is a great place to look for high end fashion brands, and has all of the most coveted Valentino footwear for women as well as other enticing brands like Prada, Balenciaga, Gucci and Chanel.
Garavani 03 Atelier Rose Edition Heels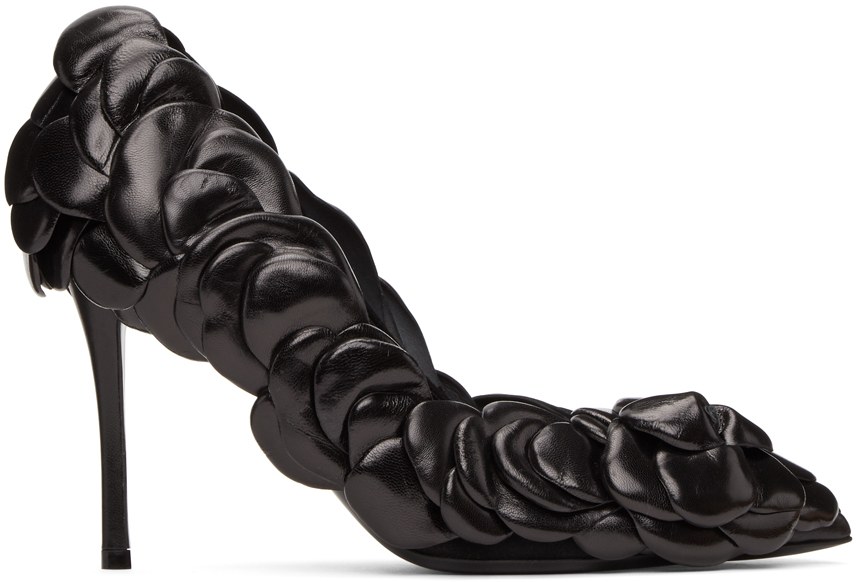 If you love the look of classic black stiletto heels but want something a little bit more unique, then these Rose Edition patent heels by Valentino will definitely give you what you want. The pretty, feminine detail of the roses that cover the whole shoe make for a look that is sexy and modern as well as eye-catching, but despite their interesting and striking look, these black stilettos are surprisingly easy to wear – looking great when paired with most evening dresses thanks to their classic heel style and single colour.
Pink Garavani Slingback Logo Heels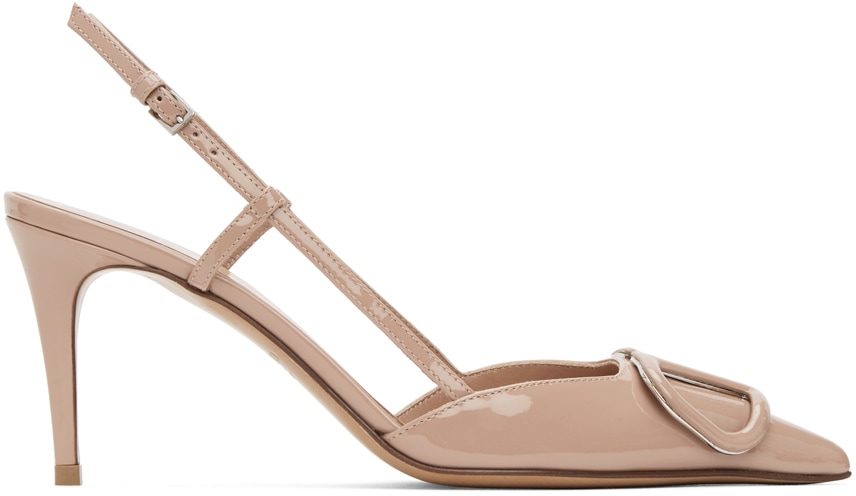 If you favour a lower heel and more comfort for dancing and generally moving around in, then these delicate slingbacks in pink with the Valentino logo in metal on the front can be a good choice. There are various colours and colour combinations available in these studded slingbacks, but the pale pink option is a choice that will look good for winter, and also going into the spring and summer. These could not only be the perfect shoes for upcoming Christmas and New Year parties, then, but could also become your go to shoes for events throughout the year, with the dainty design and subtle colour making them ideal for things like weddings.
These are only three of the best Valentino shoes you may want to flaunt this Christmas and New Year, but if you check out their full range, you will definitely see shoes and boots to inspire you for just about any occasion. Get ready to fall in love with Italian designer style when you take a look at their full collection!