Spring is a perfect time to enjoy outdoor activities. Whether you are preparing for a barbecue party or fun games, here are several ways that will help you to shortly transform your back garden into an interesting, convenient place for a party. 
It's Time for Sparkling
First, you need to prepare your back garden by cleaning the space. Take a pressure washer to clean the outdoor furniture and brush some parts with stubborn dirt. Use a duster to remove any cobwebs dangling on the furniture. Check for any decayed wood, stained boards, or loose railings if you have a patio or a deck. Giving it a little bit of makeover in this part will make it an inviting place for friends and family gatherings.
Get the Lawn Ready
One of the most important factors that affects the overall look of the garden party is actually the lawn. If your back garden grows real grass, perhaps it is the right time to give quick trim. This will make your outdoor space look tidier and ready to set up a table. Make sure you also trim the edges of the lawn too. It will complete the look of the setting. However, trimming the lawn is not required if your back garden uses artificial grass. If so, you only need to clean them with high pressure water and check out for stains then you are ready to welcome everyone.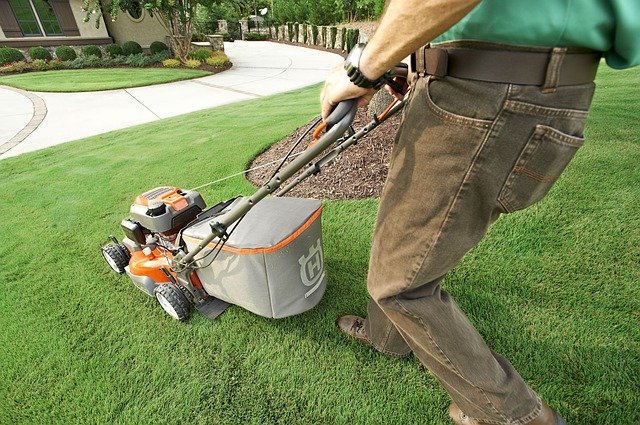 Add Outdoor Lighting
It is important to create a good atmosphere for an outdoor party. Adding lighting into your outdoor space helps to set the mood. There are many interesting options you can choose from. For instance, you can light up the corner of the garden using small torches to create a perfect ambiance.
For a more subtle option, you can use mason jars to make lighting. Dangle them on the tree or put them on the table to create romantic touch when night comes. You can put some on the deck or path in the garden for a soft dim. 
Prepare the Grill
If you haven't used your grill in a long time, you have to check it before using it for a barbecue party. Give it a deep-clean and examine the tank condition. If you use a charcoal grill, clean the inside part from the old ashes. 
Clean the grate and soak it in the water. Use soap to clean the grate from stubborn grilling residue. Scrub them using a particular brush for a grill or a metal scourer. 
Let them dry for a while and set them in a perfect place in your back garden. Now, it is ready to make delicious foods for a party.