The driving force behind the booming student property sector is purpose built student accommodation. A specific style of living tailored to student tenants, everything from the way the building is designed to how it is constructed is suited to the needs of university goers. Currently the UK's leading property market, let's take a look at what makes this sort of lodging so attractive for tenants and investors.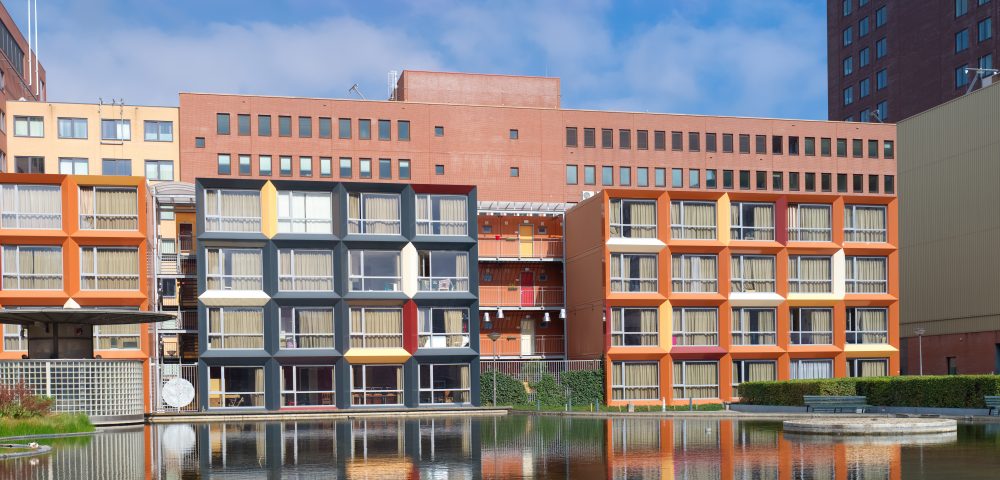 The calibre of living in purpose built developments is increasing in line with the introduction of remarkable facilities. Shared spaces used to be limited to a crowded lounge and kitchen area, but the standard of amenities have shot up dramatically in recent years.
Students can now make use of landscaped garden areas complete with decorative archways, comfortable seating and an array of greenery. The creative flair of student minds is echoed in the original layouts and enhancing features that make outdoor areas more than just a spec of lawn where undergraduates hang out.
Gyms are another popular feature integrated into purpose built student projects. Appealing to young peoples' desires to keep fit, well-equipped gyms encourage a healthy lifestyle for those who wish to detox from the heavy party demands of student life. Only the highest-quality equipment is used to ensure both a safe and rewarding workout.
Whilst students used to have to venture outside of their accommodation to visit a local café, some may now be able to access one just steps out of their bedroom. Feeding into the bohemian café culture of the young demographic, vibrant onsite spaces select 'edgy' lighting, complementary plants and wall art to create a chilled vibe that suits students looking to study or socialise over a cup of coffee.
Next, is cinemas. Yes, you heard it right! Cinemas are often installed into the latest purpose built student builds for a close-to-home and cosy viewing experience. This lavish extra demonstrates just how superior PBSA is in comparison to other basic university halls on offer.
An around the clock concierge service is pretty much a standard addition to most new student-only developments of today. Students can go to trained staff working in a 24-hour reception with any queries or needs in a customer service experience resembling that of a luxury hotel. This level of management is also beneficial for investors. The fully-managed and hassle-free nature of developments designed purely for student use means investors don't have to worry about sourcing tenants, collecting rents or maintaining the building.
All of the above features are finished to the highest-quality and planned into contemporary and fun design schemes which are carried through into individual student's rooms. Think sumptuous double beds, spacious desks, large windows, signature armchairs, high-gloss kitchens and en suite bathrooms.
The added bonus of purpose built student accommodation is that they are more often than not located close to key university campuses. This is an improvement on the shared terraced housing that some students opt for in their final years of study, which are located further out in the inner-city.
Only 26% of students have access to this kind of accommodation, creating rare market conditions that yield higher rental returns. Investors can take advantage of the undersupply of the market by snapping up the best units in the UK's finest purpose built student developments.
For more information on buy to let investment opportunities in 2018, contact RWinvest on Tel: +44 (0)151 808 1250, via Email: info@rw-invest.com or visit the website at: https://www.rw-invest.com.