There are some businesses which can be exciting and can never let you down. One such is a beauty salon or a spa. It is evident that in this glamour world, everyone is in the race to look beautiful and attractive. Under such circumstances, there can be nothing more profitable than owning a place where people can actually become beautiful- A beauty salon or spa.
Starting your own beauty salon or spa business can be your road to financial independence. Though the freedom of not working under an employer can be exciting, you've to be careful while setting up your salon/spa or for that matter any business. While owning a business can be fun, managing it can be tricky. It requires proper planning and strategising. Businesses without adequate planning often result in loss and can close down within a year or two from their inception.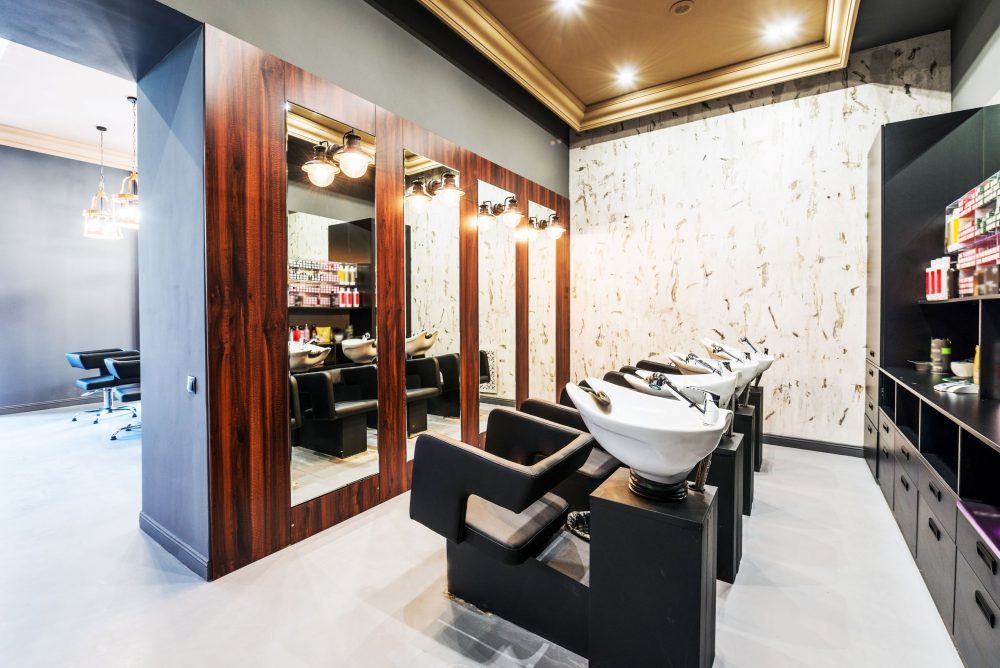 11 Things to Consider While You are Setting Up a Salon or Spa Business
1. Start with a Business Plan
The first step in setting up your salon or spa business is coming up with a researched and well thought out business plan. It is one of the most important elements of starting a new business. In your plan, you should draw your whole business idea, strategies, plans and vision – though it should stay flexible to any future 'surprises'. Not only is it essential for the successful launch of your spa or salon, but another use of a plan, other than knowing what action to take and why, is its usefulness when it comes to getting bank loans, investors and also advice from others with experience. It also gives you a chance to think your finances through and plan appropriately. Remember that those starting a business with a solid economic strategy are more likely to succeed than those with a patented invention, product or great idea.
2. Know Your Competition
Attempt to discern the practices and actions of your competition accurately. It's advisable to select a group of salons that are already doing well and who have a similar target group of clients as you do, and then see what makes them prosperous or where they are lacking. Conduct field research. Visit as a client, and get a feel for what your customers will expect, and how you'll be able to provide the services. You can then expertly adapt these solutions to your business. Leave what doesn't work, and adapt what might work for you.
3. Create a Brand, not just a Brand name
Your brand name is the first point-of-contact your prospective clients will have with your business. It is an extension of your salon/spa, and should sum up your whole business – reflecting it and evoking some emotional response. In a world flooded with brands, you need to create one for your salon that stands out and memorable. Again, here is another instance where research will bear fruit. Have a look at other salon businesses and their brand names. What is it about them that you dislike or like? What kind of name creates a strong impression, and what doesn't and why? What name works as a whole with the salon's brand, and re-enforces it? A good tip is to keep it short and easy to pronounce.
4. Equipment
Choosing the right equipment and the costs involved are a big part of your setup. Trying to offer too much too soon can be difficult and cause your business to fail; setting out a budget on how much you are going to spend and sticking to it is very beneficial.  Bear in mind that you will be able to buy some equipment second hand saving considerable expense although some may require training to use. In addition to your main equipment, make sure you have plenty of towels, robes, sheets and gowns for your clients. These relatively low cost items can have a significant effect on the welcoming and homely feel to your salon/spa.
5. Pricing and Costs
Before setting out your own price structure it is worth doing your homework and seeing what your completion is offering, some businesses will charge per hour and some will charge per treatment. If you are going to offer a decent range of treatments then pricing per hour will show you can offer good value for money to your clients.
Considering the overheads of your business should be something you think about at the same time as costing your equipment. It is worth considering a business plan consisting of expenses, overheads projected turnover, profits and budgets.
6. Develop an Exterior and Interior Design Plan
Window treatments are one of the great unsung heroes of contemporary Salon/spa decor. For all that they can do from a visual standpoint, their main benefit is still the useful elements that they bring to any space. Outside mount blinds particularly help in controlling light, add beauty and provide privacy if view outside is unpleasant like a parking lot or the street.
7. Advertising
As with any business, advertising is important and how much you can devote to this area will dictate how quickly you can build a successful salon/spa business. By using the type of advertising that will attract the greatest number of clients for the least cost will be important when you are starting out. Word of mouth may end up being your most effective form of advertising, but initially, you will need to get people through the door using other methods. Discounts, incentives and a referral scheme will also help.
8. Choose the Right Location
Set up your business in a high-traffic, busy area. Shopping malls or busy highways where people go frequently are perfect because you will enjoy much needed visibility.
Ensure your clients have plenty of parking space. If it's a hassle to come to your salon, your prospective clients might avoid your business altogether.
Don't open a salon or spa near your competition, as you will be competing with each other. Open your salon in a location where you will be the only spa/salon services business in a few mile radius.
9. Take Care of Licensing
Sadly, opening a business includes filing a lot of paperwork and part of it is getting licensed for your trade. In the UK, all workers who deal with personal appearance must be certified. That consists of nail estheticians, makeup artists, hairdressers, dermatology and anti-aging specialists.
Before submit an application to get a permit for your spa or salon, ensure your set up is tidy and can pass a health inspection from the health department to avoid being fined or shut down.
10. Personnel
The most important part of any business is customers. Even the slightest contact your employees have with a customer reflects either negatively or positively on your business – its image, and its profits. Consequently, it is important that you take on the best people that you can afford at the moment and to invest in their skills – especially their people skills. Many hairstylists provide similar quality services and products, but the few unique salons that stand out not only meet client needs, but surpass them.
11. Keep Your Clients Happy
The level of loyalty from clients in the salon and spa industry has dropped over the years mainly because the customer has more choices than ever before.
The retention of your existing clients must be as vital as discovering new ones or else your salon business will become a 'bucket with a hole in it'.
If your staff is doing their best at retaining their clients is there any more you can do to increase retention? It is vital that your business builds an enviable reputation that projects a quality operation. You want your customers to return to your salon/spa and refer you to other clients. If you keep your consumers content, they will trust you and promote your business to their family and friends. And, there's definitely nothing better than marketing your business through word of mouth advertising.
The beauty business is a growing one, and it will continue to grow as vanity is one of humankind's weaknesses. So, why not cash in on it by opening your own beauty salon/spa?
For more information and guides please see matchskinsalon.co.uk